The marketing department for the MiamiCentral station needed a series of digital and printed ads to announce the opening of Einstein Bagel Brothers as on of their new tenants. The challenge here was found when their library of assets did not match the angles needed to showcase them together and there was not enough of a variety to also show breakfast and lunch items.
In order to correctly apply the style guide provided by the ad agency and to evoke the announcement and brand through several different resolutions/sizes which would be displayed throughout different areas of the station, I manipulated each asset and even brought in an asset from another project to better serve the main goal. 
By the end of the project and due to time constraints the department wanted to focus more on breakfast than lunch because of the given limitations to the library of assets and to how I was able to work in the present items.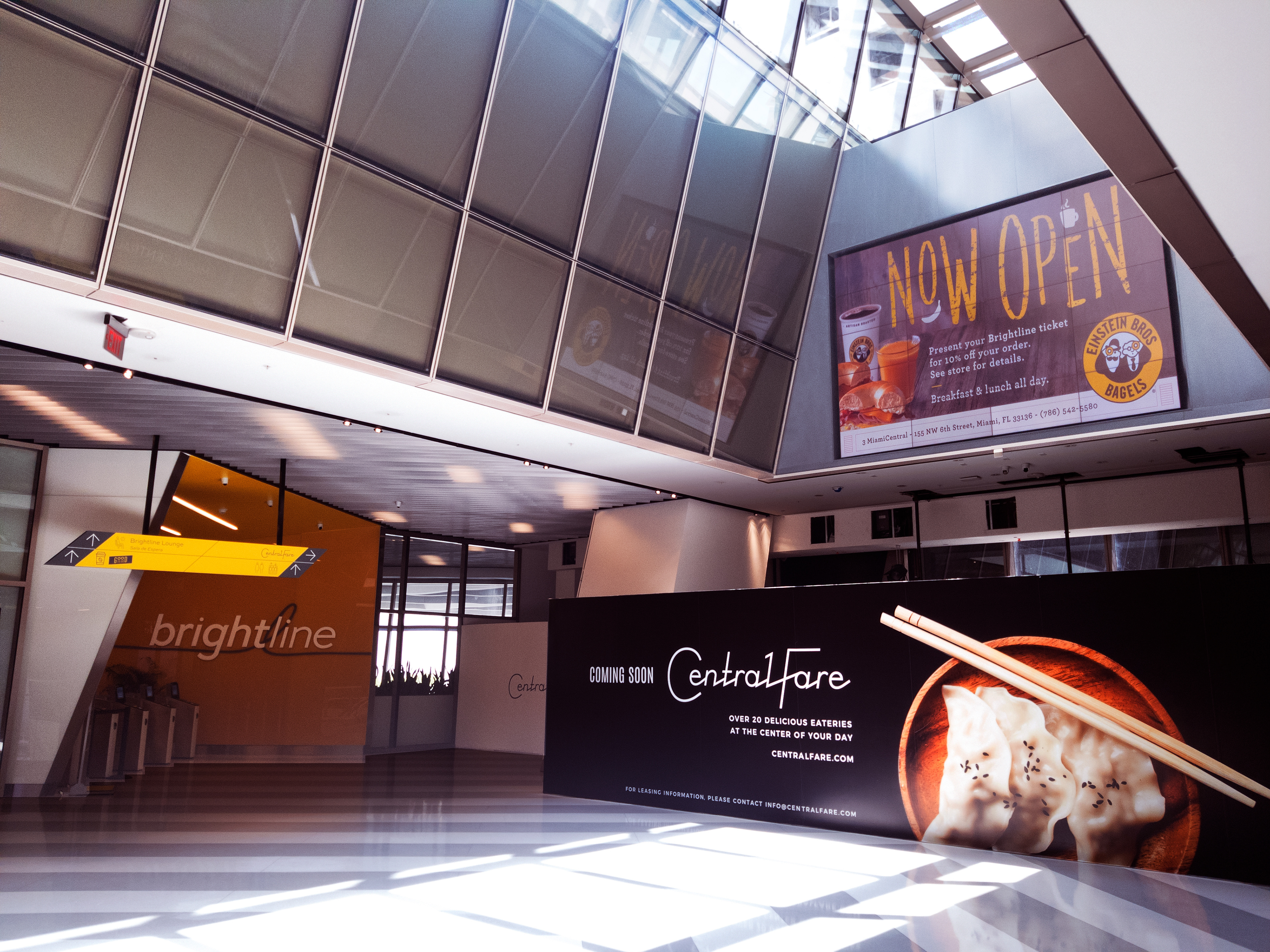 The second part was the design of an actual print ad that could be installed at the corner of the site to announce the opening to future customers as they drove by the station.